Client: Ron A. Austin. Avery Colt "Rose Arch" pinup illustration. 2019.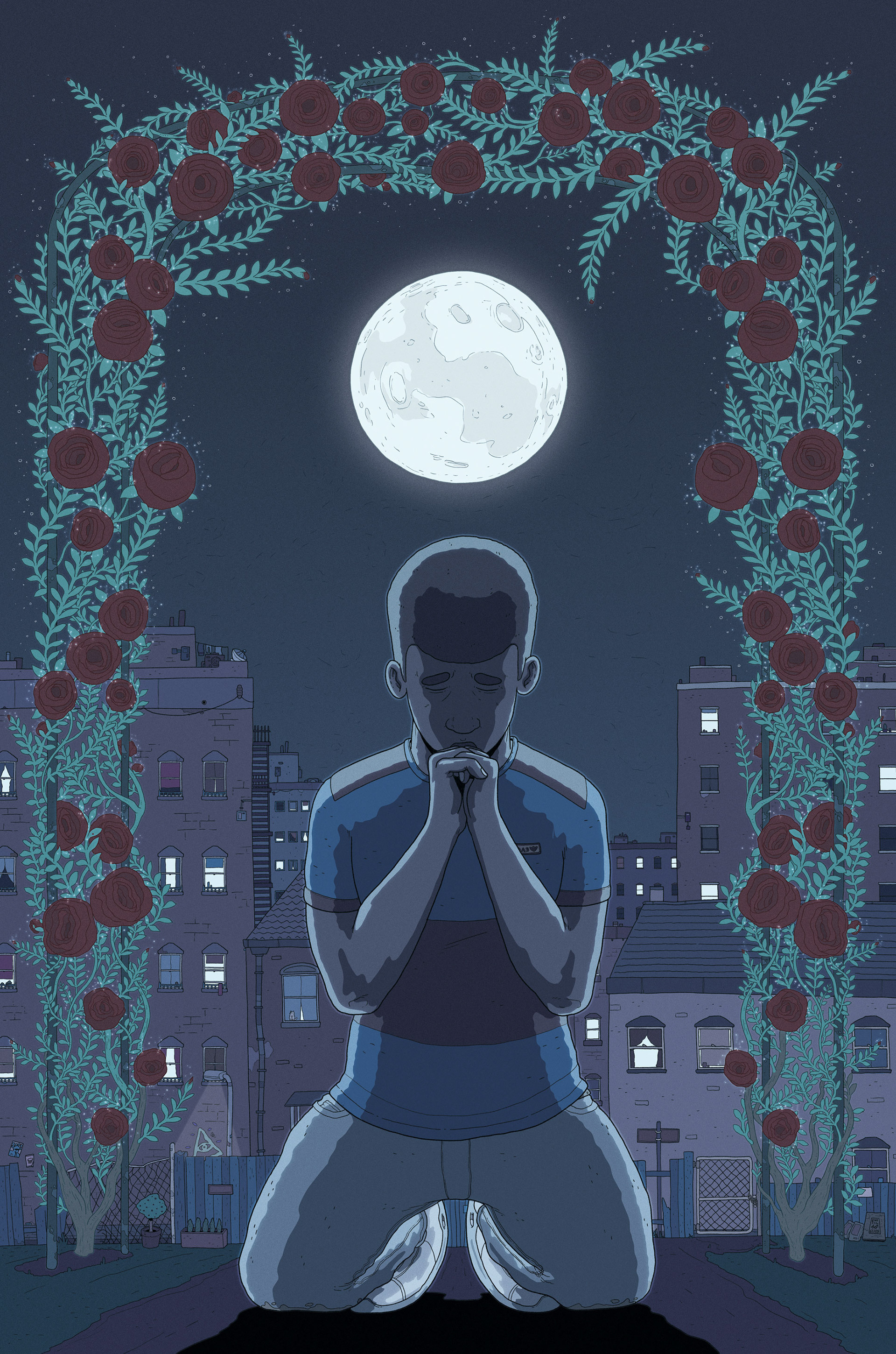 I created this promotional art for the release of the novel "Avery Colt is a Snake, a Thief, a Liar" by Ron A. Austin. 
As one of a pair of pinups, Ron wanted this design to depict a pivotal scene from one of the short stories collected the book. Avery is pictured in a moment of reflection and grief, as breaks down under his Grammy's rose arch in the moonlight.